Motorhome Levelling

Motorhome Levelling hydraulic levelling systems. By only pushing one button, your Motorhome or camper van is set in a level position fully automatically, and your ready in only 2 minutes. All wheels stay on the ground at all times.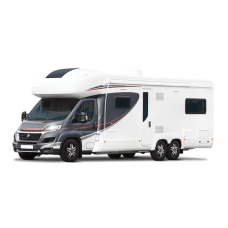 E&P LEVEL-M complete with touch screen/remoteEffortless Levelling The E&P LEVEL-M SYSTE..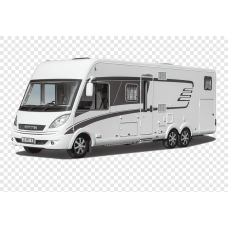 Fully Automatic MA-VE levelling System for your Motor home.To have a stable and well-leve..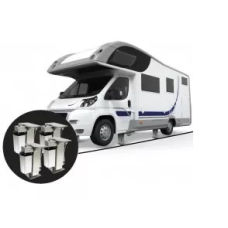 TESA AutoLift 12v Motorhome Levelling Systems The only electromechanical levelling system in Eu..
Showing 1 to 3 of 3 (1 Pages)
Motorhome Levelling for Motorhomes, Campervans and RVs
Rhino Installs supplied and fitted Motorhome levelling products. All Motorhome Levelling work is carried out by ourselves at our workshop on our hydraulic lifts. Please contact us and we will be happy to help.
Or Buy Motorhome levelling online now by clicking our supplied and fitted products above
Motorhome Hydraulics Levelsystem for Motorhomes
​
You know the story: you are travelling along when you fancy a quick break at the side of the road or you want to park up and take in the view but your motorhome is not parked on level ground. The ground is so bad in fact that the only available levellers are not good enough to put your vehicle anywhere near horizontal and you are sitting at an angle. You try multiple blocks, jacks wedges and even have the spirit level out and then finally, at long last you can enjoy a bit of rest almost level.
But what if you then want to move on… and at the next stop have to do the same thing all over again? Then when you do reach your final destination, you have more worries to contend with:
Problems Caused by an unstable Motorhome
​
The whole vehicle rocks when you get in and out or walk through
The motorhome shakes in windy conditions
Water from the sink and shower do not drain as they should
Interior doors for the cupboards, toilet/shower fall open
You can have disturbed sleep feeling that you are at a slant
A great deal of time and effort is involved stabilising the motorhome each time you stop
The solution is a Hydraulic Levelling System for Motorhomes.
By pushing just one button, your motorhome can be automatically set in a level position in under 2 minutes. The vehicle is then made perfectly stable and no movement can be felt even when someone walks through or steps in and out, and no cupboard doors fall open.
Key points
Horizontal in 120 seconds
Effortlessly level at the push of a button
They are Maintenance-free
Completely hydraulic levelling system
No wear and tear
Kind to chassis frames
Safety feature prevents driving off with hydraulic jacks deployed
Ready for immediate use
Fully automatic hydraulic levelling jacks
Sturdy and vibration-free position
Fit wheel locks easily
You can change a tyre easily
You have additional theft protection
Improved waste water drainage from sink and shower
Jacks are retracted hydraulically, preventing them from getting stuck in soggy or frozen ground.