Fiamma Deluxe DJ Ladder
Fiamma Deluxe DJ Ladder
All Fiamma ladders have Ø 30mm and 2mm thick tubes in anodized aluminium.
Non-skid steps. Inner width: 28cm. Total step width: 35cm.
Inner step width updated in accordance with the European standard UNI EN 131.

Optional accessory
Security Grip, as an additional protection when the ladder is installed on vehicles with double rear doors to avoid the friction with the Carry-Bike.
Sturdy anti-theft safety plate (Safe Plate) available as optional accessory for your ladder.

Supplied with Fixing Bars for easy and quick installation on the rear door.
It can be combined with Carry-Bike 200 DJ.

It can be installed on the following vehicles:
Fiat Ducato, Citroën Jumper and Peugeot Boxer after 2006 and Ford Transit with double rear doors after 2006 before 2011.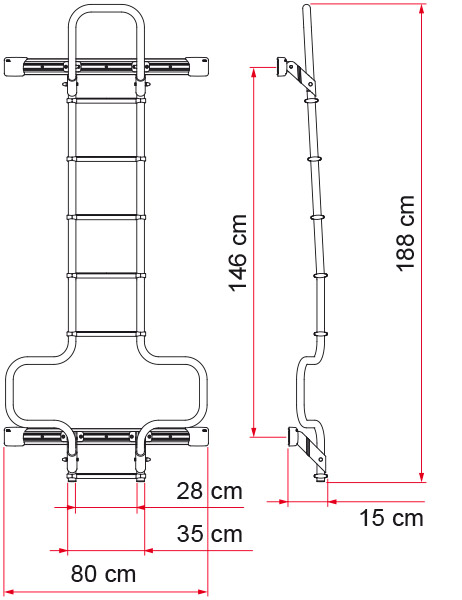 Weight - 6.5kg
Number of Steps - 6