Fiamma Carry-Bike Garage Plus
Fiamma Carry-Bike Garage Plus
Brand:
Fiamma
Product Code:
Carry-Bike Garage Plus
To transport your bicycles in Motorhomes with garage facility
Bike Carrier for motorhomes with garage facility. Comes complete with lower brackets to fasten the unit to the floor of the vehicle.
Lower section can be folded up when not in use giving more floor space if required. Carries up to 4 bikes.
Standard delivered with:
2 Rail Quick
2 Bike-Block Pro Red (1 and 3)
1 Rack Holder
3 Bike Supplied with:
3 Rails Quick
Bike-Block Pro Red ( 1, 2 and 3)
4 Bike Supplied with:
4 Rails Quick
Bike-Block Pro Red (1,2, 3 and 4)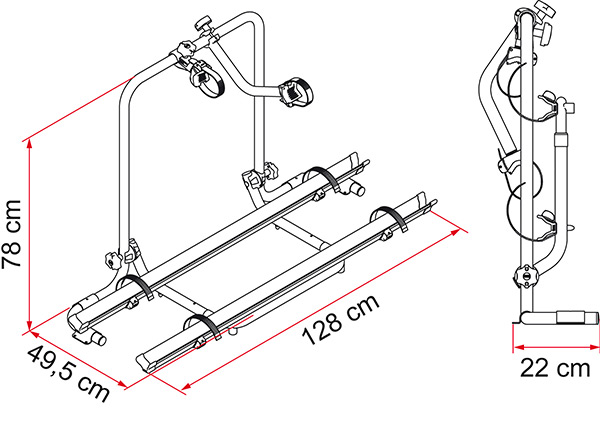 Weight 4.8kg
Max load 50kg