Fiamma Carry-Bike Garage Standard
Fiamma Carry-Bike Garage Standard
Brand:
Fiamma
Product Code:
Fiamma Carry-Bike Garage Standard
To transport your bicycles in Motorhomes with garage facility
Bike Carrier with lower section fastened to the floor and Bike-Block fixed to the wall or to the roof. Carries up to 3 bikes.
Can be folded up when not in use giving more floor space if required.
Standard delivered with:
Upper section with:
2 Bike-Block Pro Red (1 and 3)
Lower section with:
Folded structure
2 Rail Strip
3 Bike Supplied with:
3 Rails Strip
Bike-Block Pro Red (1, 2 and 3)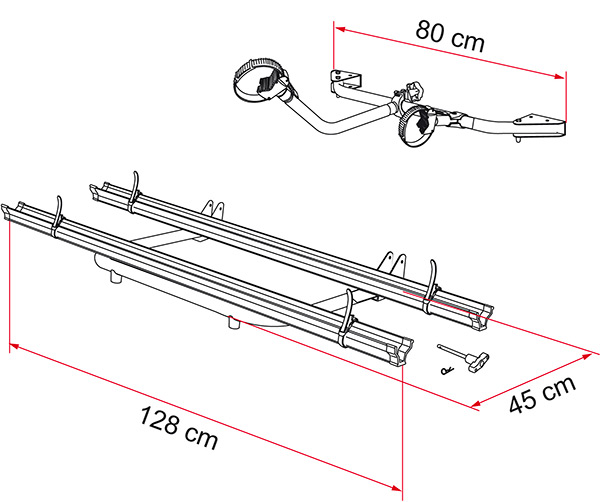 Weight 4.8kg
Max Load 50kg