Swivel Seats

Many motorcaravanners feel the need for swivelling front seats to create extra living space or even just to ease the process of getting from cab to living space. So whether looking for these new features or simply upgrading your motorhome or campervan from an indifferent product these seat swivels are for you.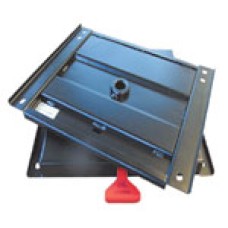 CTA are makers of superb quality seat swivels. Their complete range of seat swivels are crash tested..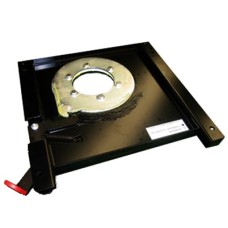 Cleverly designed seat swivels produced by Mapa of Italy. Mapas swivels are all crash tested and pr..
Showing 1 to 2 of 2 (1 Pages)
Swivel Seats for Motorhomes, Campervans and Vans
Rhino Installs can supply and fit Cab swivel seats from manufacturers such as CTA, Sportscraft and FASP.
Our swivel seats for motorhomes and campervans, can be fitted to the original fittings of your motorhome, van or campervan. Swivel seat bases to turn seat into the habitation area. There's different options of product for all types of installations.
Motorhome, Campervan and Caravan Cab & Interior Equipment installations carried out by us at our NCC Approved fitting centre in Preston, Lancashire. Please contact us and we will be happy to help.
We have fit to all types of motorhomes and Caravans, Click here for pictures of our swivel seats installs. Fitted to manufactures such as Swift, Hymer, Bailey, Niesmann & Bischoff, Roller Team, Lunar, Burstner, Pilote, Dethleffs, Benimar, Rapido, Autotrail, Chausson, Elddis, Autosleeper, Bessacarr, Globecar and many more.
Our Reputation can been seen from our customer reviews on Facebook, Google, MotorhomeFun, many more and our own website, Our Testimonial page.
You can buy swivel seats for your motorhome, van or campervan online now by clicking our supply only or get it installed at our North West of England workshop in Preston, Lancashire with our supplied and fitted option on the products above.