Cruise Control

Aftermarket Motorhome Cruise Control kits great for saving fuel and your knees. Available for most campervans without systems fitted as standard.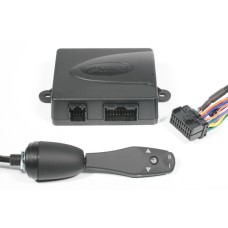 Current technology in motorhomes now means that more and more functions are carried out electronical..
Showing 1 to 1 of 1 (1 Pages)
Cruise Control for Motorhomes, Campervans and Caravans
Rhino Installs supply and fit Cruise Controls as an aftermarket device for Fiat Ducato, Renault Master and many other manufactures of motorhome and campervan base vehicles.
Cruise Control installed have many enhancement and with installations carried out by ourselves. Please contact us and we will be happy to help.
Order Cruise Controls for your motorhome online now by clicking our supplied and fitted products above