BR-Systems Electric Bike Lift Rack
BR-Systems Electric Bike Lift Rack
BR Systems Electric Bike Lift
Get the most from your mobility and freedom with the Electric Bike Lift Rack.
The patented 'Bike Lift' is the smartest and most innovative bike-carrier on the market. Planning to hit the road in your motorhome? Witness the perfect solution for bringing along your bikes and taking them anywhere you want!
Thanks to an integrated 12V motor with switch, the platform of the Bike Lift can bridge a 110cm height distance.
Consequently, the platform can be lowered to ground level on the majority of vehicles it is mounted on.
This eliminates the need for you to lift the bikes yourself. Plus it is far more comfortable to find the perfect setting for your bikes when they are closer to the ground.
The maximum load is 60kg, making it perfectly suitable for 3 classic bikes or 2 E-bikes.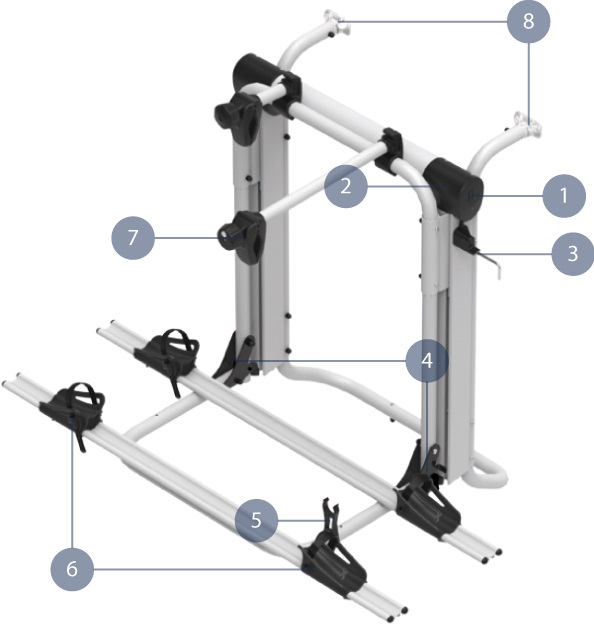 Operation
1: Easily adjust the end positions of the 12V motor

Adapt the Bike Lift to your motorhome: you can easily adjust the end position of the motor to reflect the mountaing height of the Bike Lift.
2: Manual override system

The crank, supplied as standard, allows the Bike Lift to remain fully operational, even in the event of a power outage.
3: Double safety against unwanted lowering while driving

The Bike Lift is standard supplied with a manual circuit breaker and an axle for mechanical locking.
4: Sturdy and simple platform locking

The new, smart platform locking system prevents it from moving up during driving.
5: Extra safety while driving

When there are no bikes on the Bike Lift, the platform can be foleded easily and securely, to ensure optimal driving comfort.
6: Adjustable wheel holders

You can easily choose the position of the wheel holders and then fasten the bkes securely with the user-friendly wheel straps.
7: Moveable bike holders

The bike holders are adjustable from left to right and up and down. The bike holders are even lockable (standard for longest bike holder, optional for others)
8: Allows for higher mounting on vehicle

Some vehicules require the bike-carrier to be mounted higher up, which makes loading and unloading more difficult. The Bike Lift's fully automated platform lowering capability offers the perfect solution.
Dimensions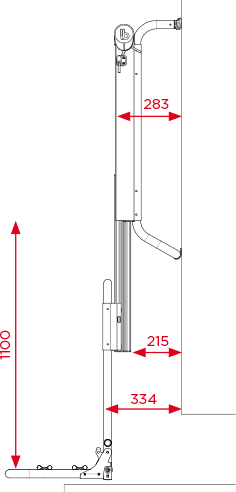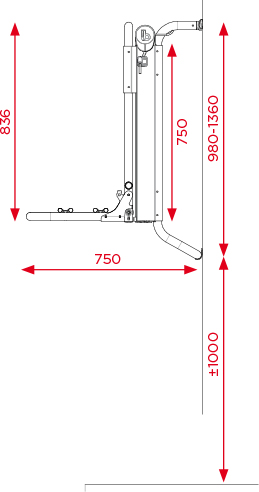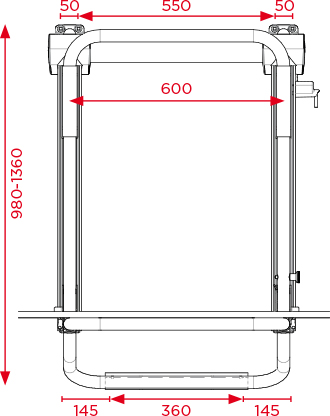 Always a solution tailored to your needs
Easy to use
Belgian quality, strong service
Patented system