Internet Satellite Dish Systems

If you need to have reliable Internet access while you're away in your vehicle, satellite access is the only option. No matter where you are in Europe, we have a system that will enable you to access the web in just the same way that you do when you are at home or at work. Systems can also be used for TV reception too.

Need internet access in a vehicle with similar functionality to what they'd expect at home or at wor..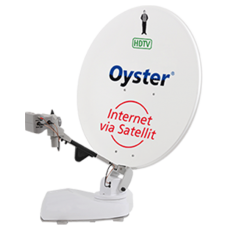 Oyster® Internet HDTV The Oyster® Internet HDTV offers simple operation with fully automati..
Showing 1 to 2 of 2 (1 Pages)