Internet Satellite Systems

If you need to have reliable Internet access while you're away in your vehicle, satellite access is the only option. No matter where you are in Europe, we have a system that will enable you to access the web in just the same way that you do when you are at home or at work. Systems can also be used for TV reception too.

Need internet access in a vehicle with similar functionality to what they'd expect at home or at wor..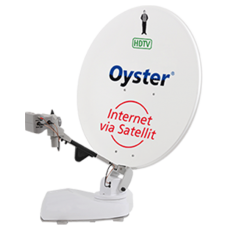 Oyster® Internet HDTV The Oyster® Internet HDTV offers simple operation with fully automati..
Showing 1 to 2 of 2 (1 Pages)
Internet Satellite Systems installation for Motorhomes and Caravans
Rhino Installs supplied and fitted Internet Satellite Systems.
Internet Satellite Systems Installations carried out by ourselves. Click here for pictures of our Internet Satellite Systems installs.
If you already have an Internet Satellite System we can fit yours for you. Please contact us and we will be happy to help.
Or Buy Internet Satellite Systems for your motorhome online now by clicking our supplied and fitted products above